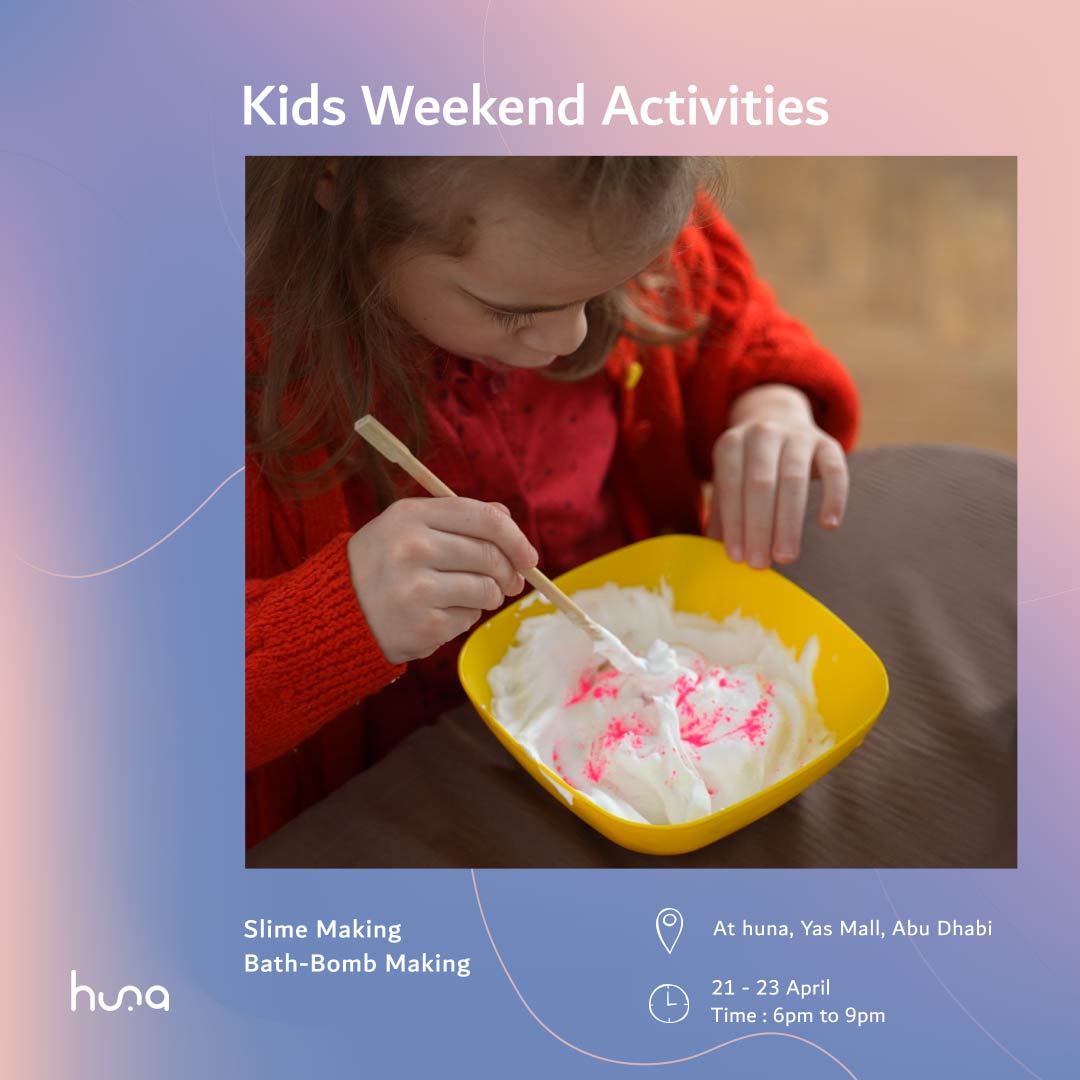 Weekend Activities for Kids
Get Ready for an Epic Kids' Weekend!
Enjoy activities from slime making to bath bomb making and pot painting to planting.
Come join us on April 21st to 23rd from 6pm – 9pm for fun and adventure at huna, Yas Mall!
تجهّزوا لعطلة نهاية أسبوع رائعة للأطفال!
استمتعوا بالنشاطات من صنع السلايم وقنابل الحمّام وتلوين الفخّار والزراعة.
تعالوا وانضمّوا إلينا في الواحد والعشرين من أبريل وحتى الثالث والعشرين من الساعة السادسة مساء حتى التاسعة مساء.. للمتعة والمغامرة في هُنا، ياس مول!