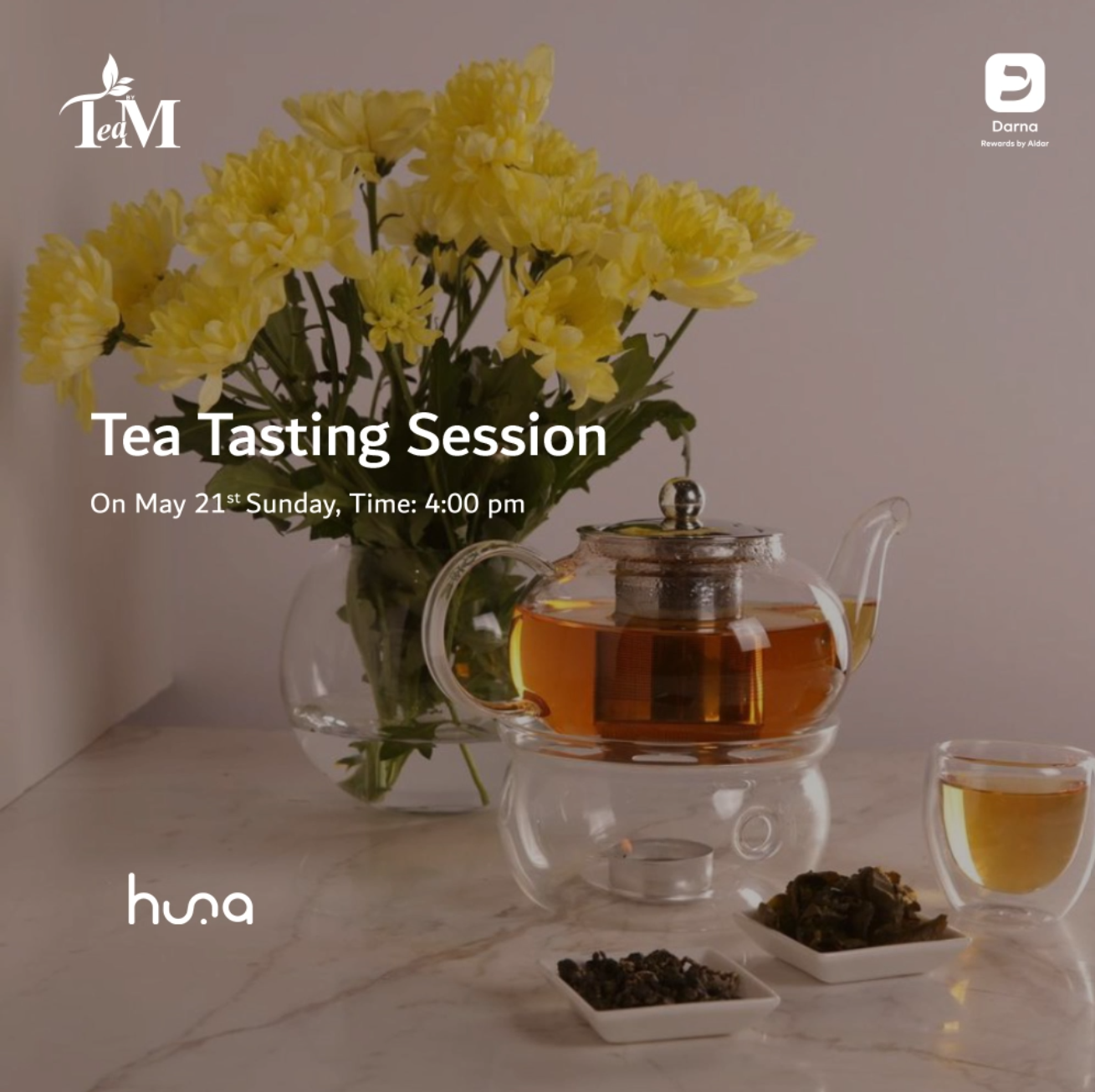 Tea tasting with Tea by M
Calling out all the tea lovers to join us this International Tea Day. Attend a special tea-tasting session and kick your evening high teas a notch higher with Tea by M at huna Yas Mall.
To participate in the contest:
1. Download the Darna app
2. Enter your details
3. Follow @darnarewards and @huna.yas
نداء لجميع محبّي الشاي للانضمام إلينا في يوم الشاي العالمي، احضروا جلسة تجربة وتذوق الشاي المميزة وابدؤوا مساءكم بجو شرب الشاي المميز مع
Tea by M
في هُنا، ياس مول.
: للدخول في المسابقة
١- قوموا بتحميل تطبيق
Darna
٢- سجلوا بياناتكم
٣- قوموا بمتابعتنا على الانستغرام
@darnarewards @huna.yas