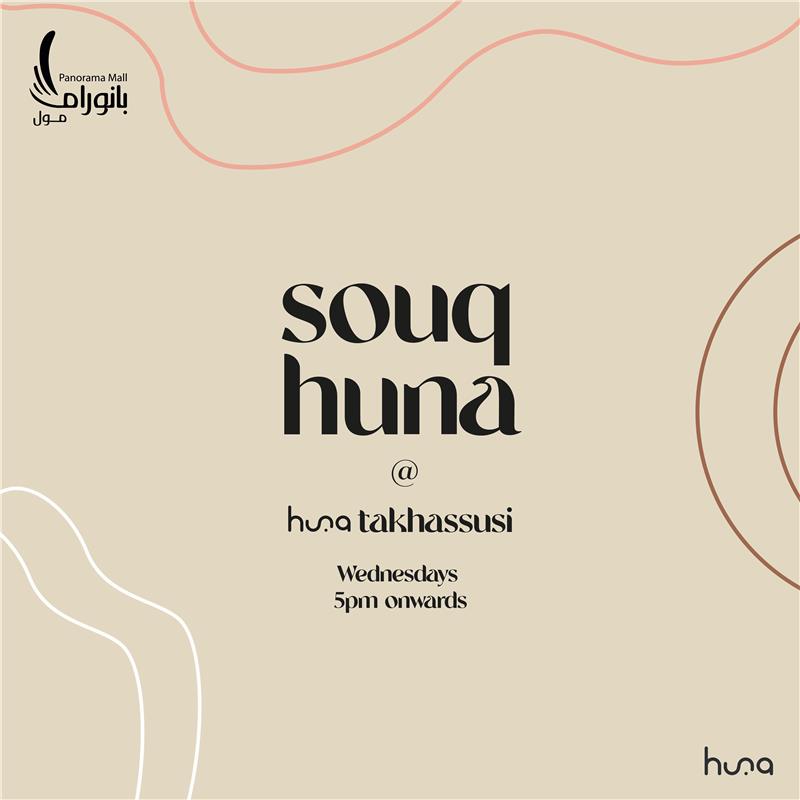 Celebrate and discover the art of craftsmanship with more than 40 of the Kingdom's talented craftspeople in #souqhuna.
A market of makers, creatives, curators and artists are all joining forces this winter season. Bring a friend, grab a bite, and witness the live demonstrations of an artisanal range in the making
Join us every Wednesday at huna takhassusi starting 5pm onwards.