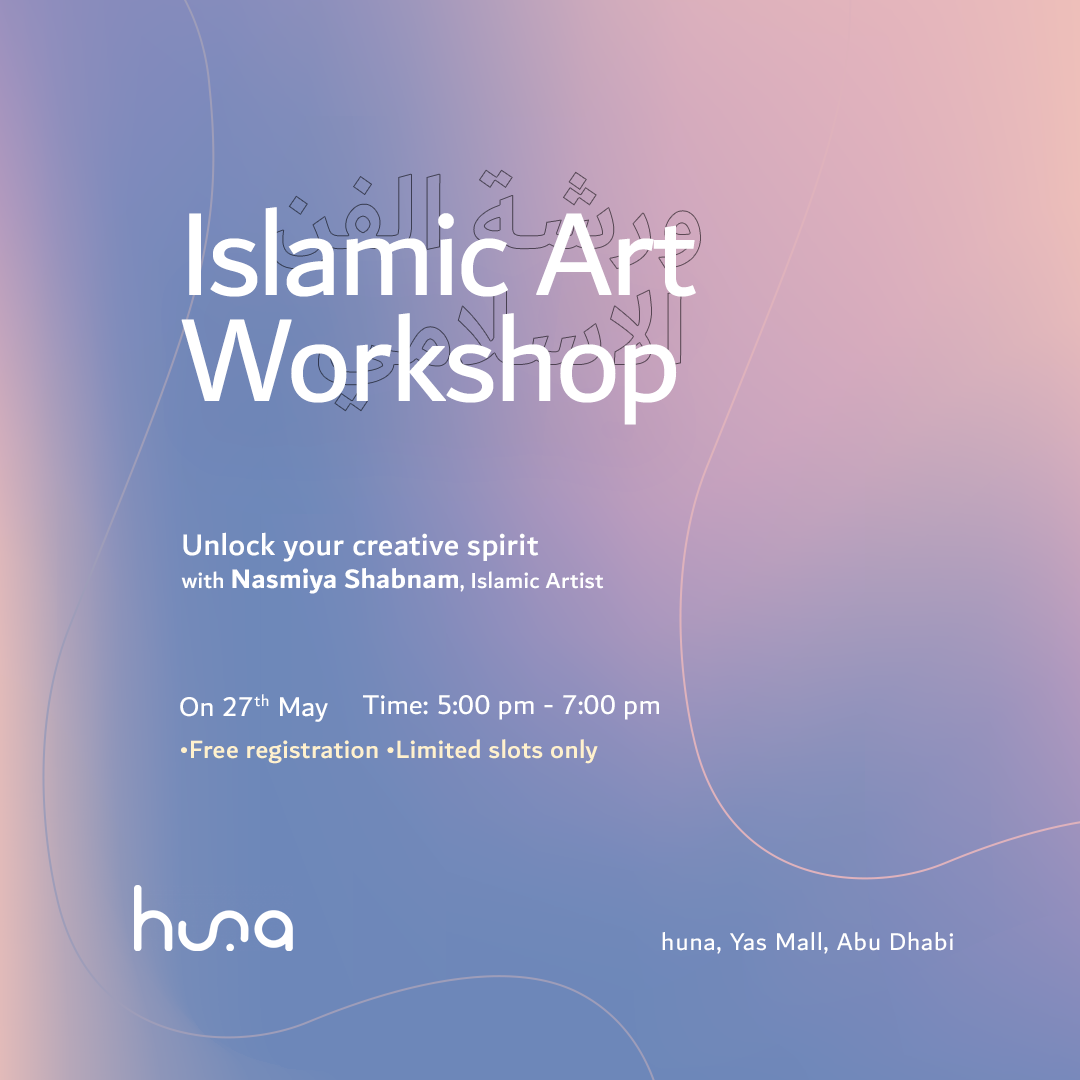 The Islamic Art Workshop by Nasmiya Shabnam is back by popular demand! Experience the exquisite world of lines and circles intertwining to end up with a wonderful pattern of Islamic Art. Register for the workshop for free and learn to create intricate geometric patterns from simple tools. Don't miss out! Limited seating only – book yours now! All art materials will be provided at the venue.
ورشة الفن الإسلامي مع
Nasmiya Shabnam
عادت بناءً على طلبكم!
اختبروا عالم الخطوط والدوائر المتداخلة المذهل الذي يشكل الأنماط الفنية الإسلامية.
سجلوا للورشة مجاناً وتعلموا صنع الأنماط الهندسية الدقيقة من أدوات بسيطة. لاتفوتوا الفرصة! المقاعد محدودة – احجز الآن!
كل المواد سيتم توفيرها في الموقع.