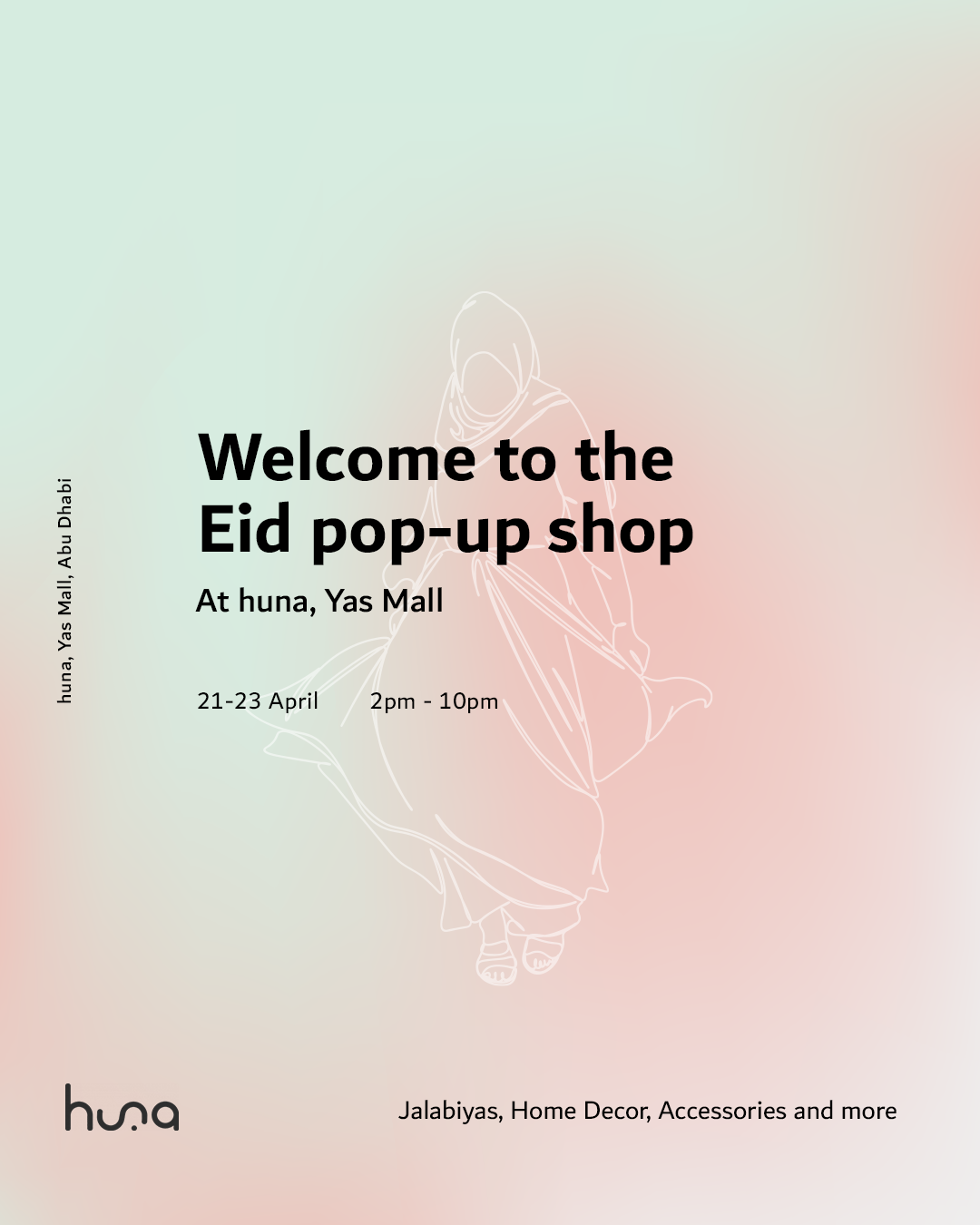 This Eid, we invite you to visit our exciting Eid Pop-up Shop.
Don't miss out on this chance to shop for beautiful Jalabiyas, Home Decor, Accessories, and much more. Find your style while you indulge in some delicious food options at our restaurants at huna, Yas Mall.
في هذا العيد، ندعوكم لزيارة متجرنا المتنقل الخاص بالعيد.
لاتفوّتوا هذه الفرصة لتتسوقوا القطع المميزة من الجلابيات، ديكور المنزل، الإكسسوارات، والكثير غيرها. قومي بإيجاد الستايل الخاص بك واستمتعي بخيارات الأطعمة اللذيذة من مطاعم هُنا، في ياس مول.